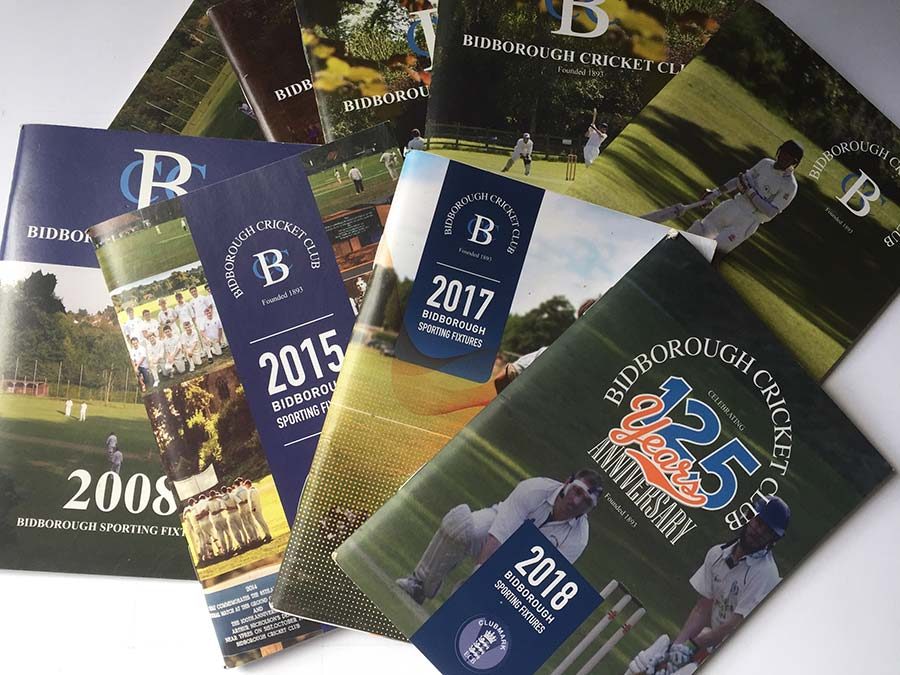 Bidborough Cricket Club would like to invite local businesses, clubs and societies to take advantage of advertising in the Annual Sporting Fixtures Booklet and the BCC website. The Bidborough Sporting Fixtures booklet has been in circulation for 10 years with the 2019 Publication being the 11th Edition. We have been led to believe it has become a fixture in its own right within the local community and with this in mind it has been decided to continue the publication ongoing for as long as we can source advertisers and sponsorship to support the associated costs.
The Fixture Booklet has grown to 76 page publication, with up to 800 distributed annually amongst the Cricket Club, Bowls Club, Stool Ball Club, the village shop, the local pub 'The Kentish Hare' and throughout Bidborough village and surrounding residences.
Advertisers, Contributors, Sponsors, local Clubs and Societies featured the 2019 Season Bidborough Sporting Fixture Booklet can benefit from additional exposure on the website as follows:
Contributors/ Sponsors & Advertisers – receive a dedicated landing page about their business on the BCC website – bidboroughcricketclub.org.uk
Organisations, Clubs & Societies (eg. – Bowls Club, Men of Kent, Drama Society, Bid Village Fete, Tennis club) are invited to consider a dedicated page/section/feature on the BCC website within a community section. Cost £50
Directory Listings – Clubs and societies are invited to purchase a listing for £10 which will be included in the Fixture Booklet and within the Community section – a Directory Quick Links page/section on the website.
To enquire about Advertising and the Directory Listing in the Fixture Booklet and the website plus associated costs email Tracy Poulsom from Woollybear Design Creative Resource or call Tracy on 01892 542068 | 07712 546923