League fixtures commence Saturday, July 25. The 1st and 2nd Xls will play five regular fixtures, with playoff semi finals and finals to follow.
The 3rd and 4th Xls are in the same league – and will both play seven league fixtures.
The club has also entered the Village Knockout – and will play Eynsford away on Sunday July 26.
First Xl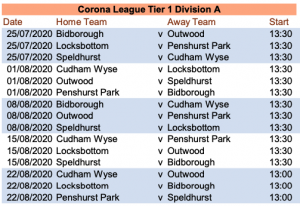 Second Xl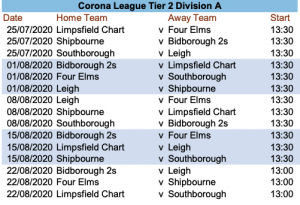 Third & Fourth Xls